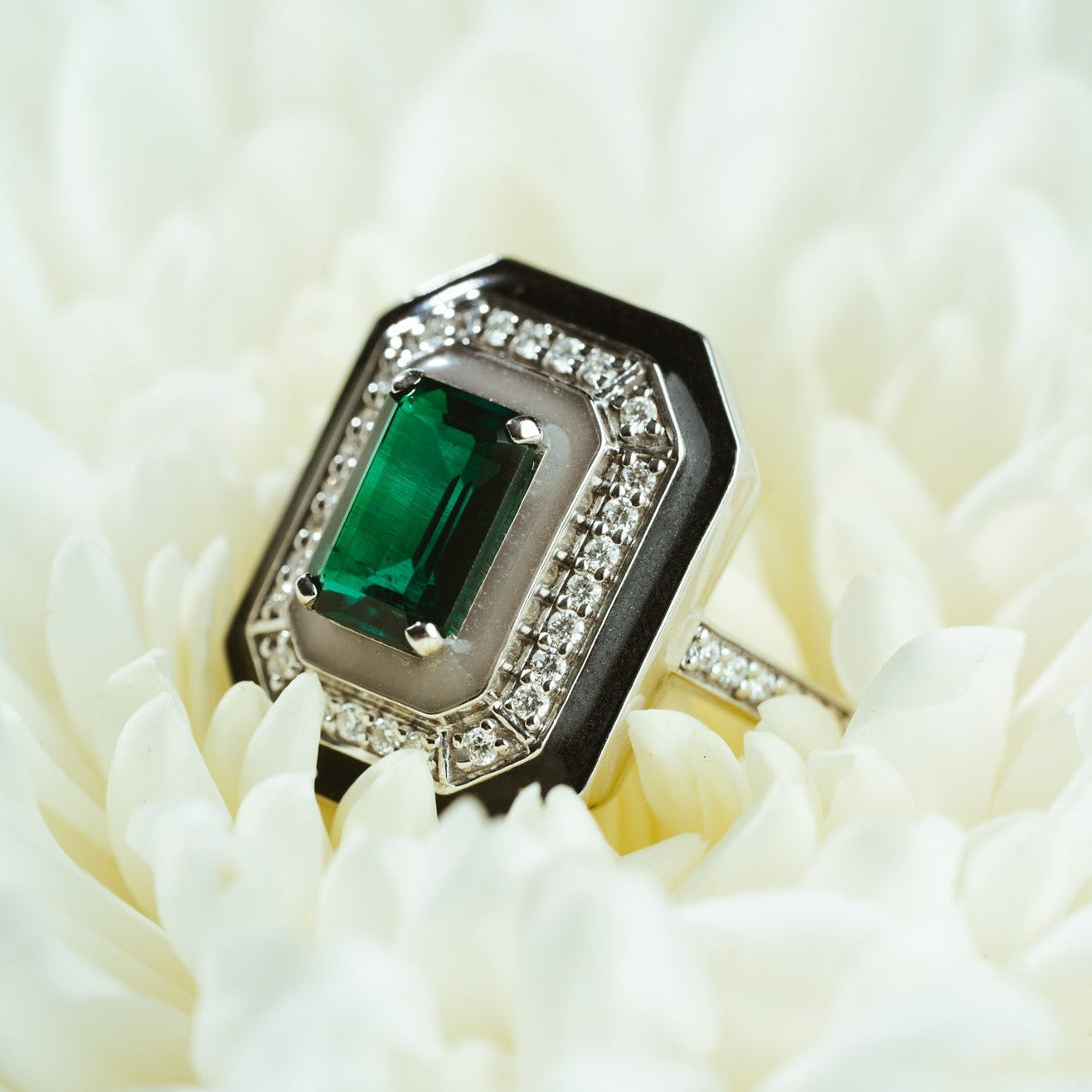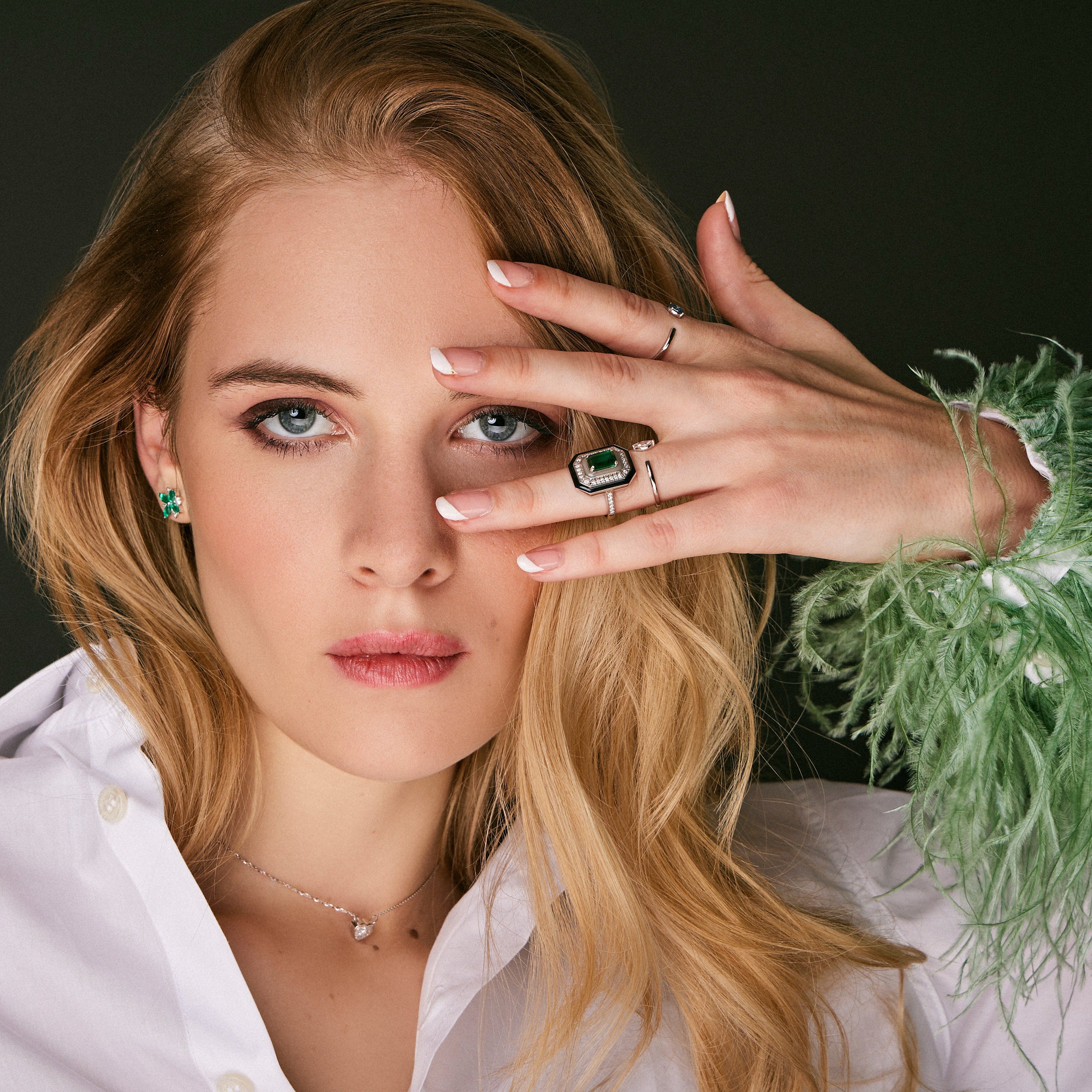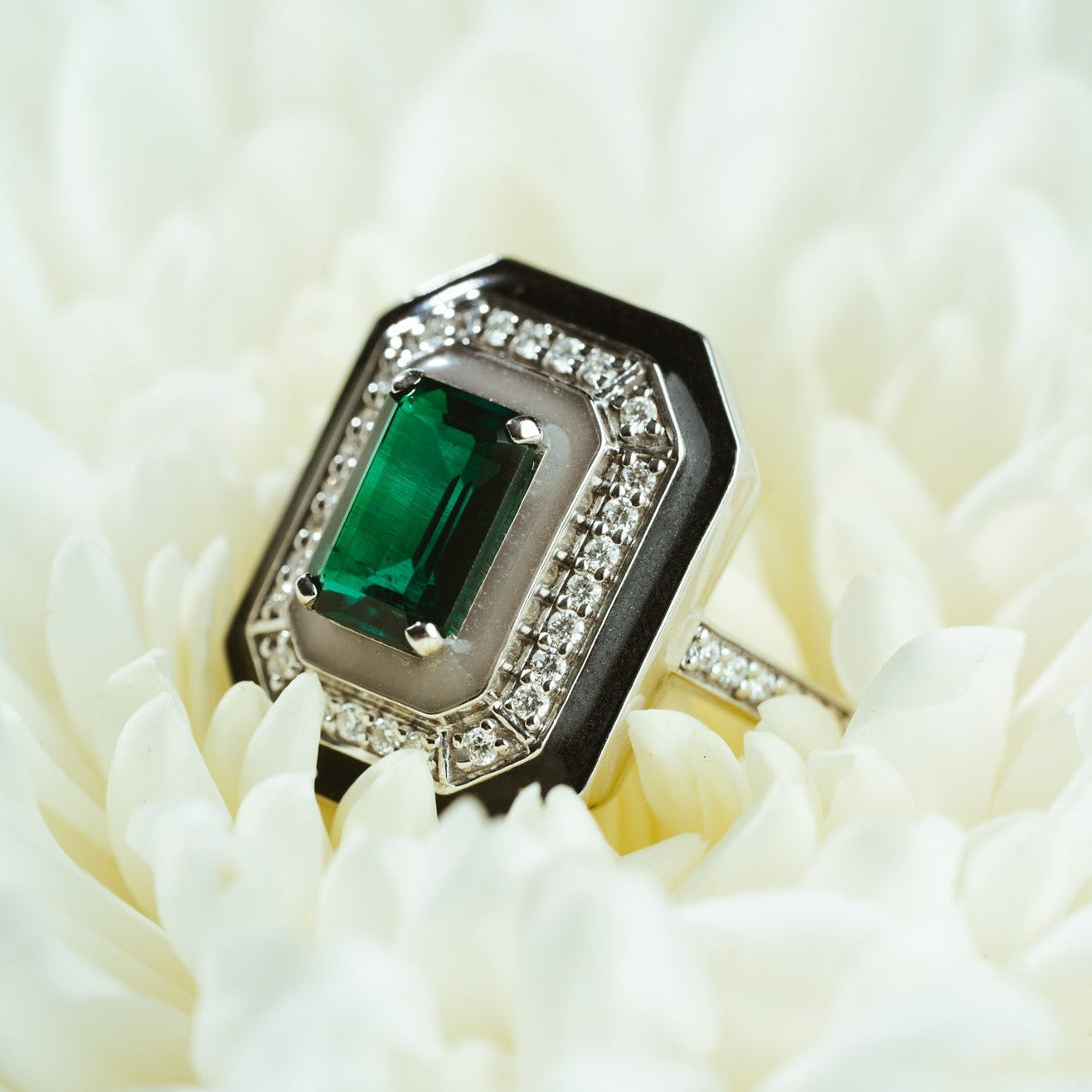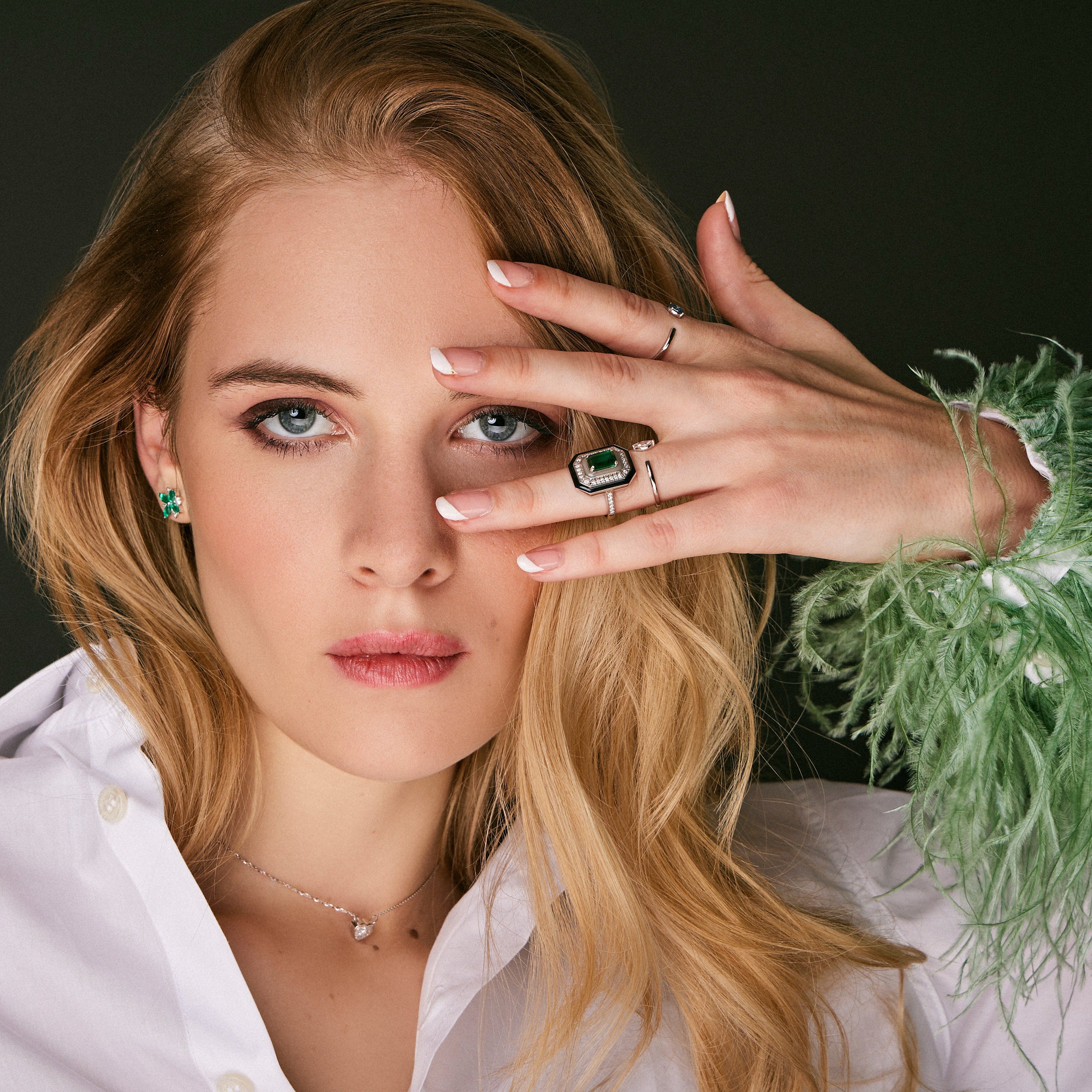 Art Deco Emerald Ring
Gemstones: Black Onyx, White Mother of Pearl, Lab Emerald & Diamonds

Metal: 18k White Gold

Shipping: 3 days

Available in Natural Diamonds & Zambian or Colombian Emerald for £3,600
Step back in time and immerse yourself in the glamorous Art Deco era with our exquisite Emerald ring. Inspired by a time of modernism and innovation following the upheaval of war, this ring captures the essence of anti-traditional elegance that defined the period.
Crafted with the utmost attention to detail, this ring features a breathtaking Emerald solitaire at its centre, exuding a rich and vibrant green hue that is sure to catch the eye. The Emerald is surrounded by a delicate halo of Diamonds, White Mother of Pearl, and Black Onyx, creating a mesmerising contrast of colours that is both striking and sophisticated.
This Art Deco-inspired ring is characterised by strong geometric patterns, symmetry, and clean lines, embodying the era's unapologetic approach to beauty and art. Its bold and daring design challenges traditional aesthetics and invites the wearer to embrace a unique and modern perspective.
Elevate your style and add a touch of Art Deco glamour to your jewellery collection with our stunning Emerald ring. Whether you're dressing up for a special occasion or looking for an everyday statement piece, this ring is sure to turn heads and inspire admiration.