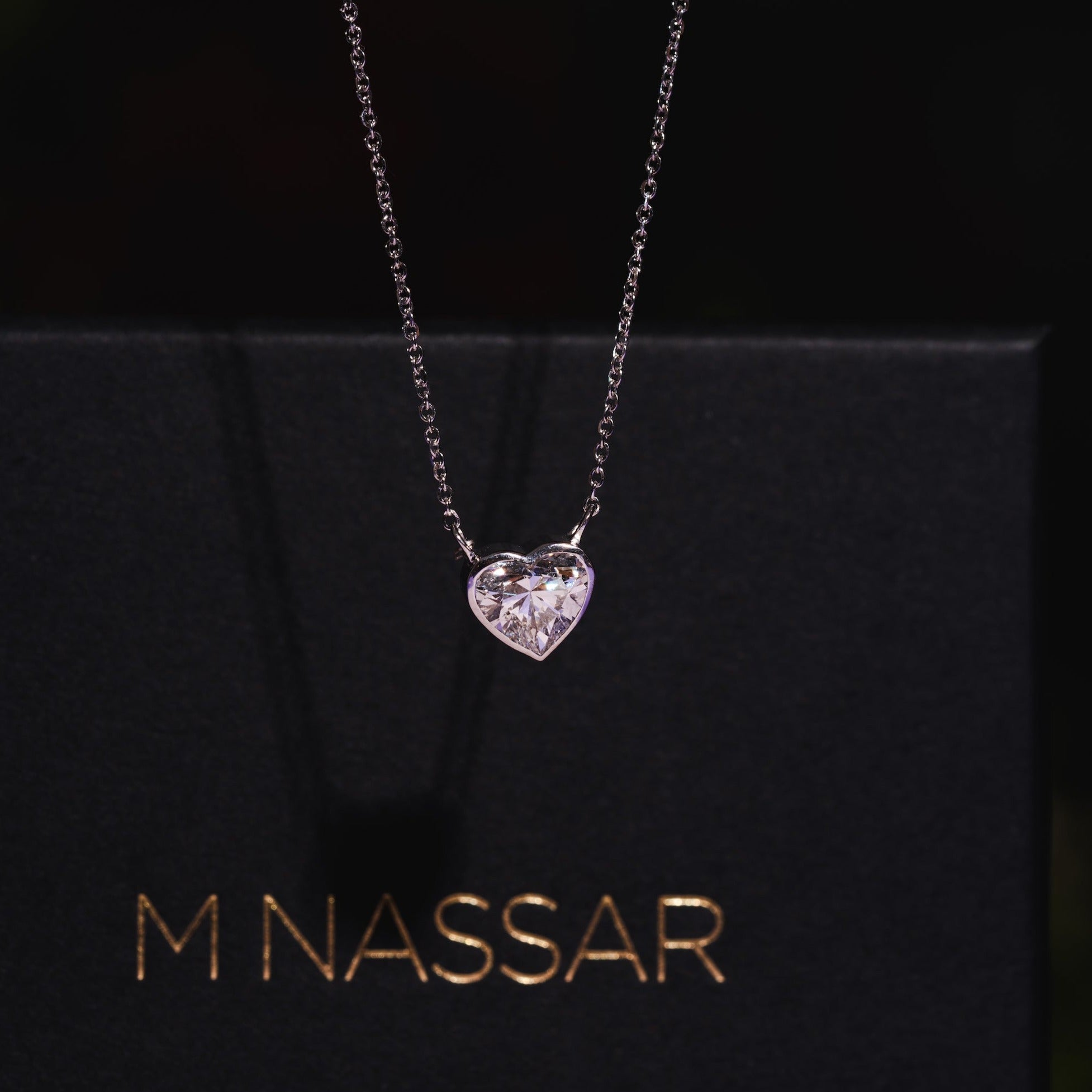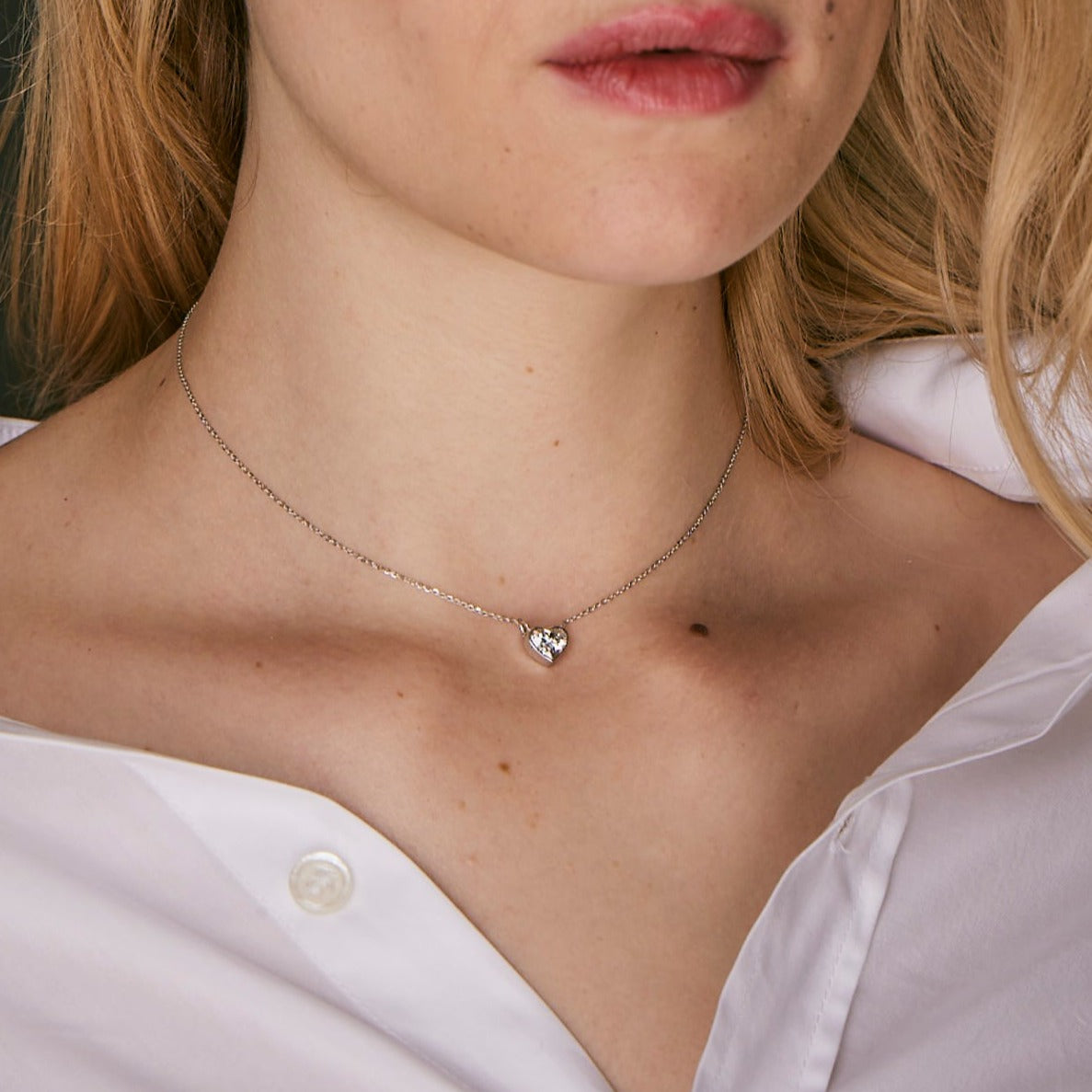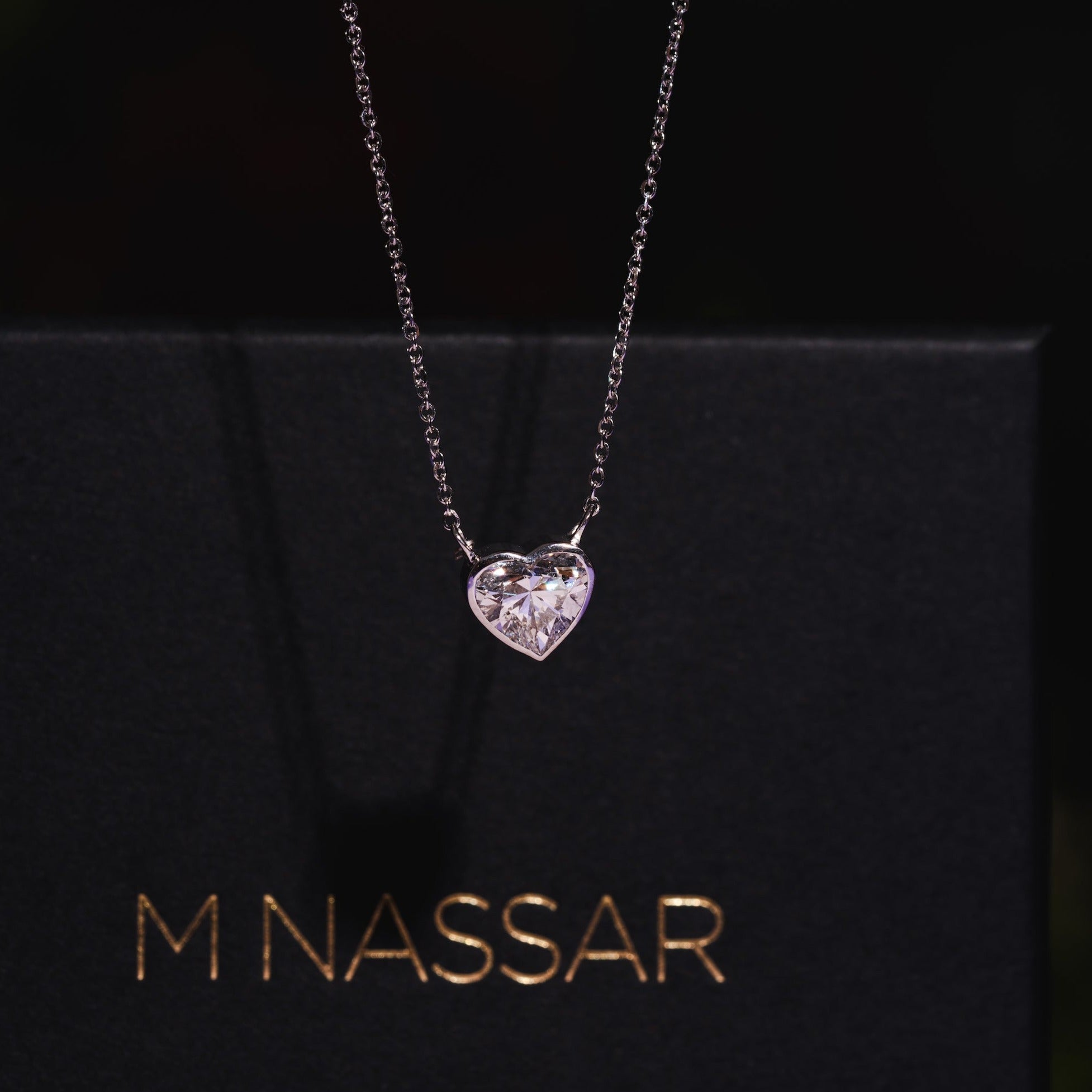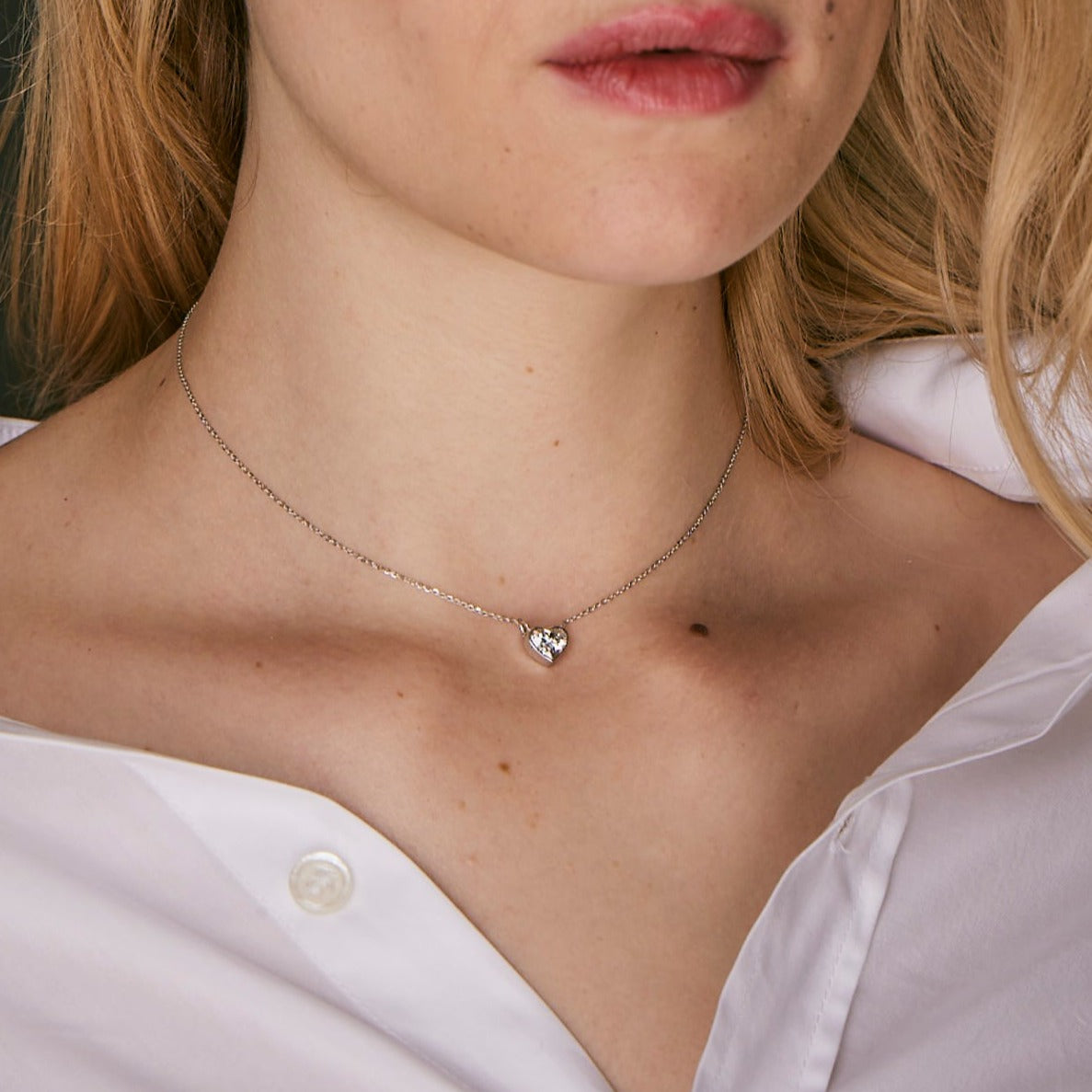 Heart Bezel Necklace
Lab Heart-Shaped Diamond: 1.07ct
Metal: 14k White Gold
Gold Weight: 2.16g
Shipping: 3 days
Available in different carat sizes, shapes and settings
Introducing our Heart Bezel Necklace - this necklace is designed to be cherished and worn close to the heart.


At its core, this necklace features a scintillating heart-shaped pendant, cradled in a graceful bezel setting. The pendant gleams with radiance, and its timeless design makes it a versatile accessory that complements any outfit. The minimalist bezel setting not only accentuates the heart's shape but also securely holds the precious stone in place.


With an adjustable chain length, you can customise the necklace to suit your preferred style, allowing it to gracefully adorn your neckline.


This piece makes the perfect gift for expressing your love on a special occasion, or simply as a heartfelt gesture to someone dear to you. Embrace the elegance of our Heart Bezel Necklace, a daily reminder of the love in your life or as a stylists statement piece on memorable occasions.