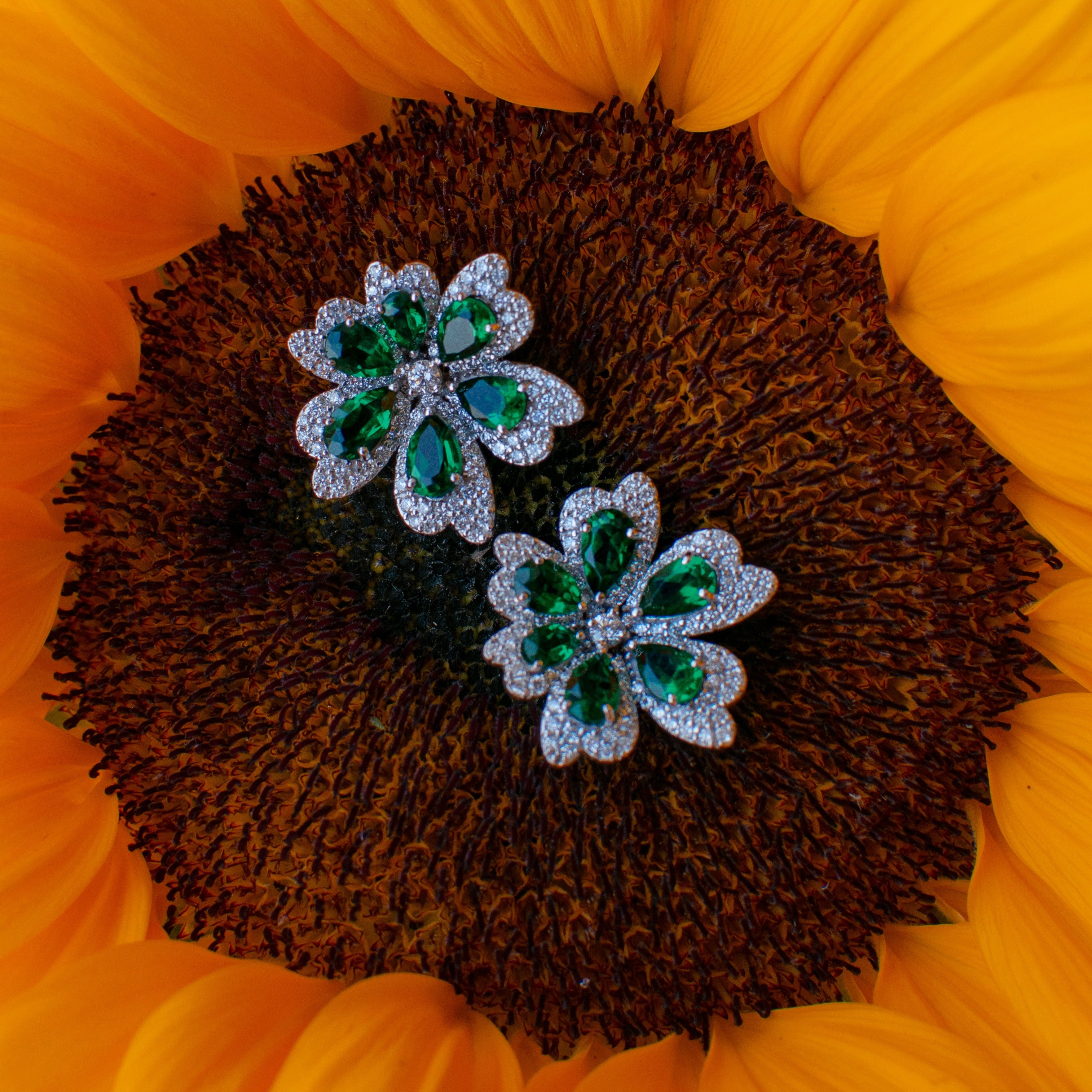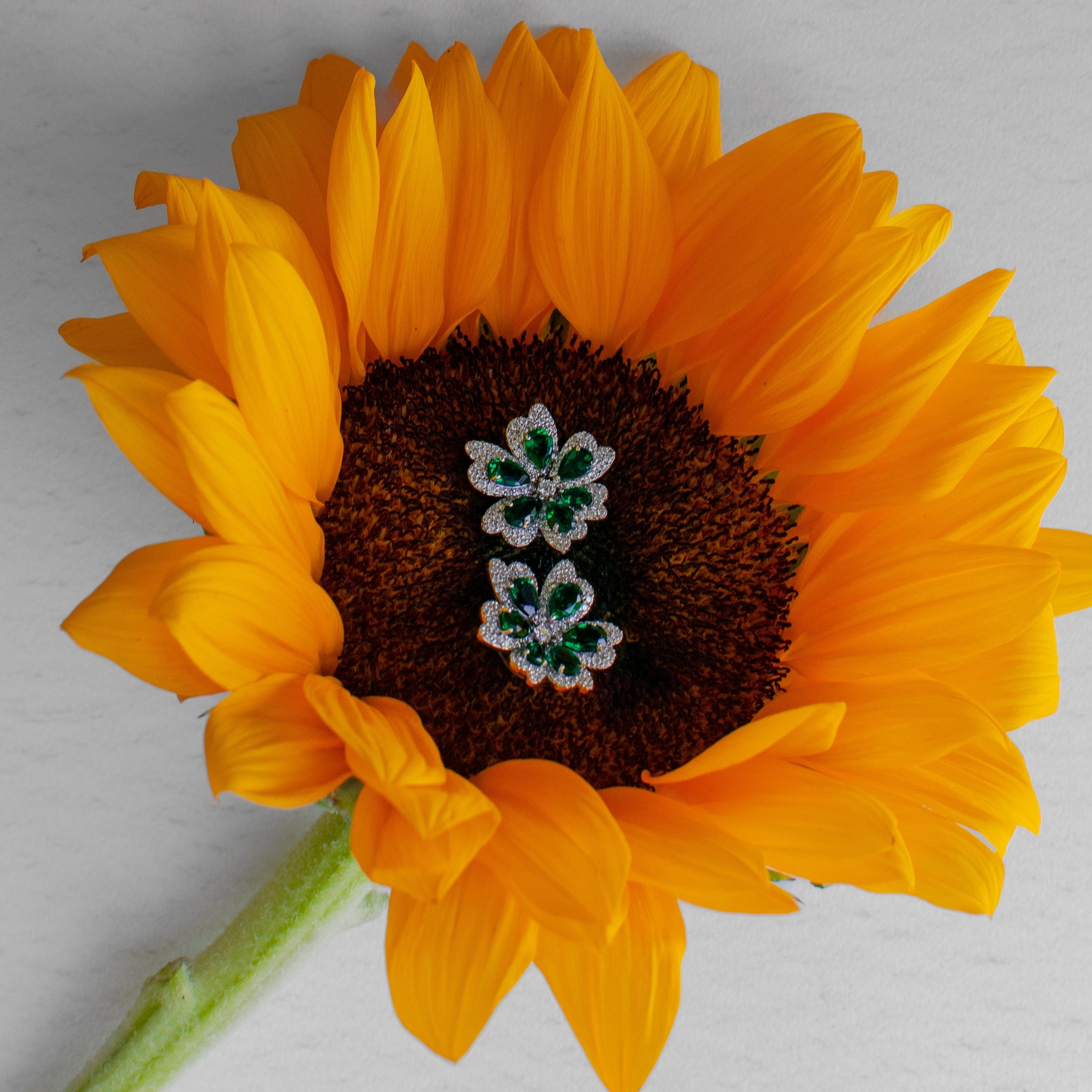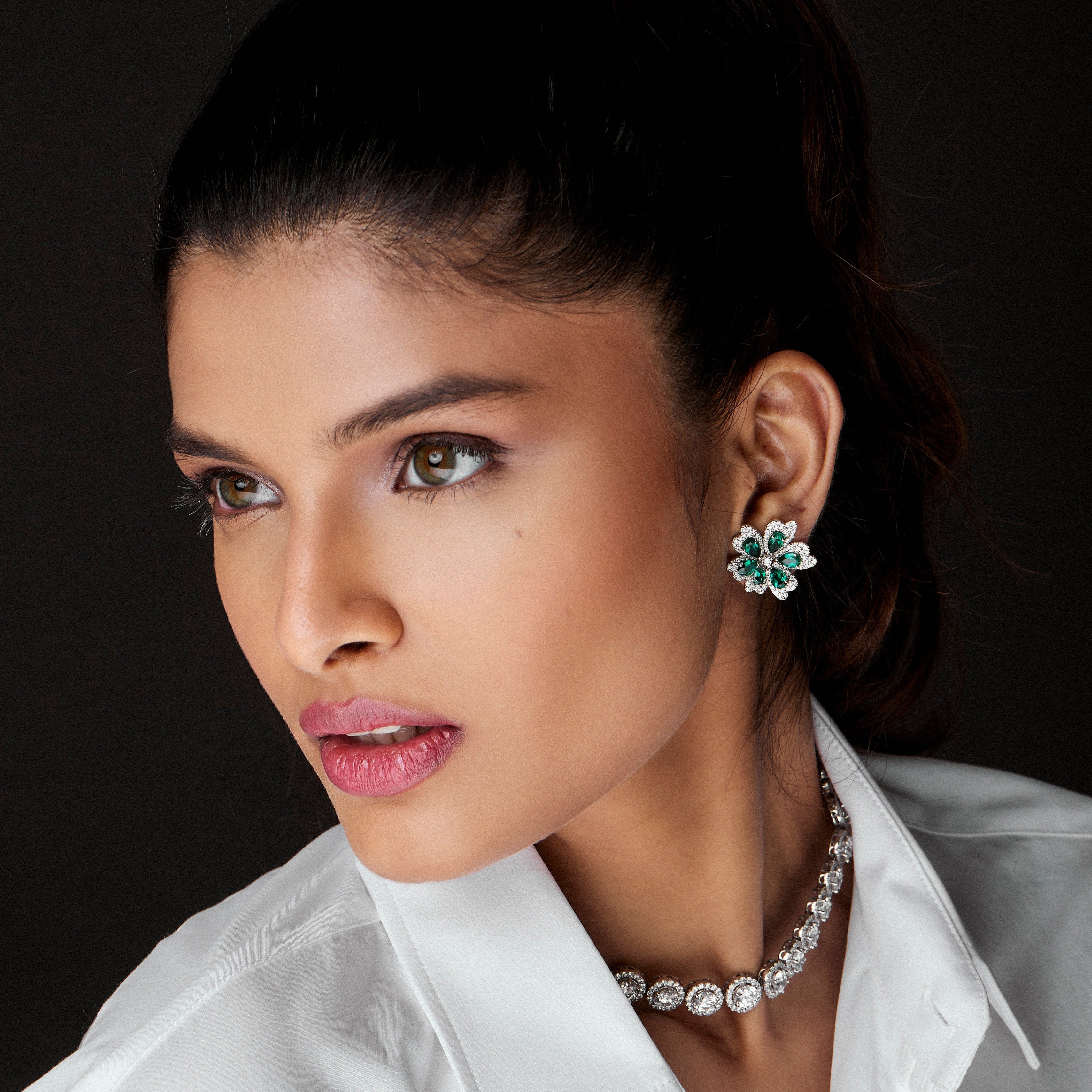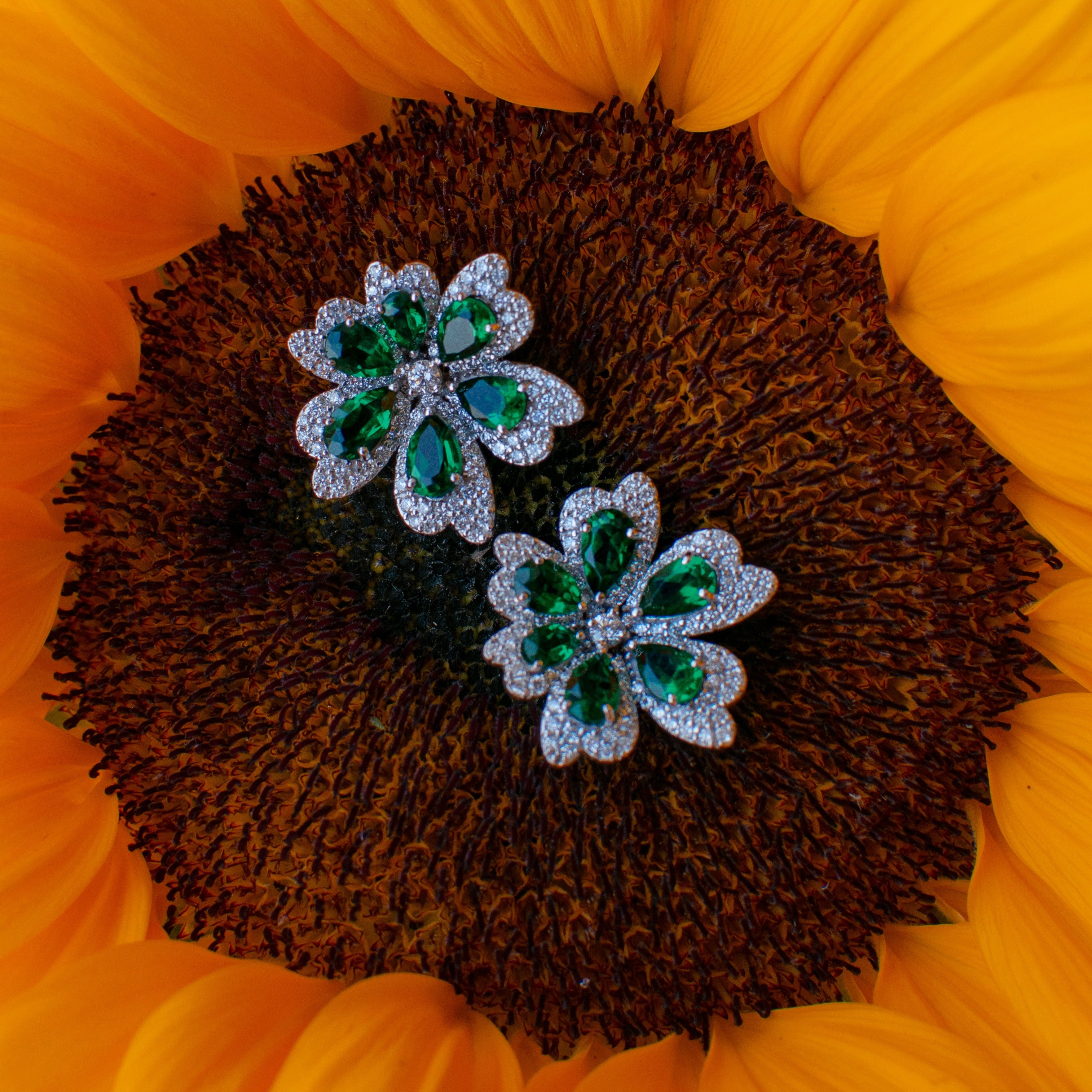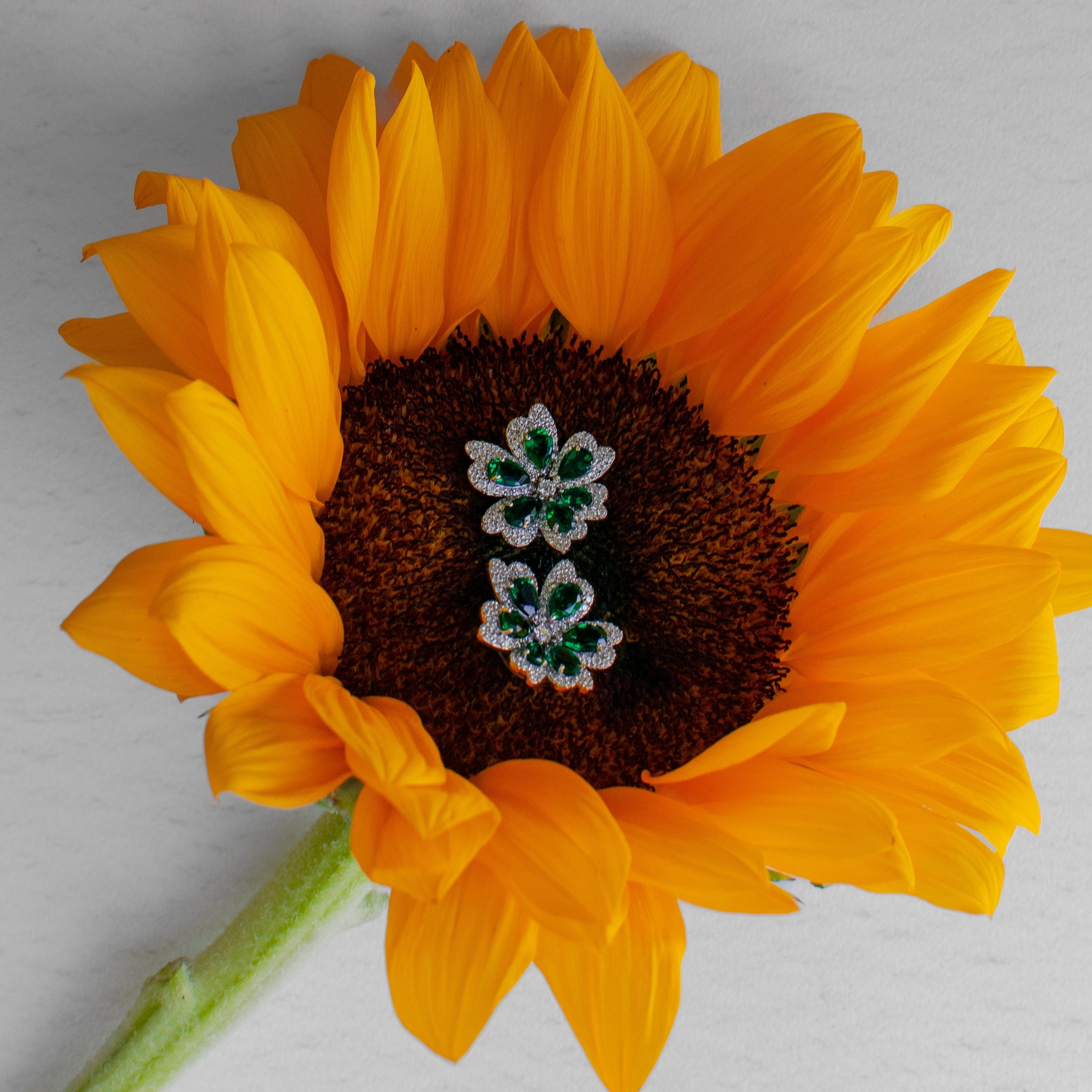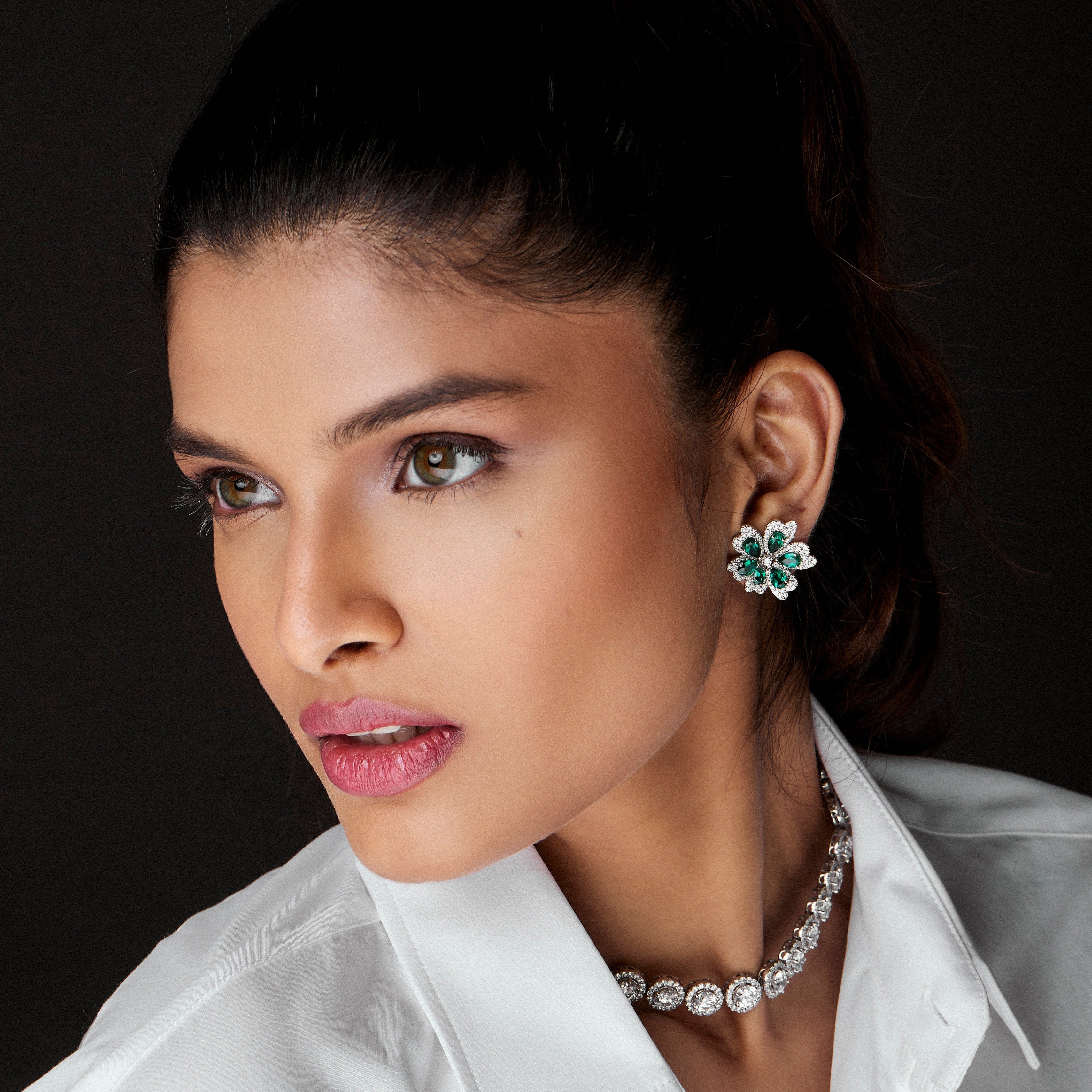 Azalea Emerald & Diamond Earrings
Gemstones: Lab Emeralds & Diamonds
Metal: 18k White Gold
Shipping: 3 days
Available in Natural Diamonds & Zambian or Colombian Emeralds for £6,000
Indulge in the captivating beauty of our Azalea earrings. Each earring features a delicate flower bed design crafted from 18k White Gold and encrusted with Diamonds, creating a luminous and dazzling effect that sparkles in the light.
The centrepiece of these earrings is the twelve pear-cut Emeralds that are carefully placed within the flower bed design. The Emeralds are of the highest quality, exhibiting a deep and vivid green colour that exudes a sense of enchantment and allure. Their unique cut and placement create a mesmerising display of light and colour that is sure to captivate anyone who beholds them.
Customise your earrings to your liking with a choice of emeralds, rubies, or any other precious gemstone upon request.